Pop Quiz Time. Who was the official shoe sponsor for the London 2012 Olympics?
Answer:
Adidas
. You'd be forgiven, given the exposure on the track if you'd guessed
Nike
.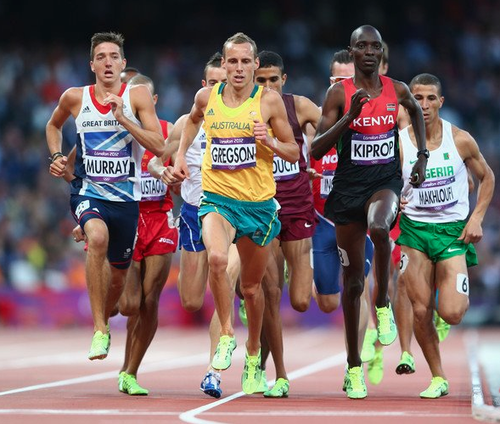 Despite Nike not putting up the sponsorship dollars to become an "Official" Partner of the Olympics, the company has again managed to be the most prominent company of the Games. In almost every race on the track, at almost every medal ceremony, and every jump on the field, neon yellow feet could be seen.
In a brilliant marketing move, every Nike athlete was kitted out in the same
coloured
shoe. Whether they were wearing the Flyknit, the Zoom, the Superfly, or any other Nike shoe, the colour was an eye-catching "Volt" - a fusion of neon yellow and lime green which jumped in contrast against the reddish-brown track.
Adidas paid 80 million pounds ($125 million CDN dollars) for the honour of being the official athletic sponsor, and the marketing department must be kicking themselves. Nike spent zero dollars, other than coming up with a simple, but brilliant idea of unifying their look for the Games.
So, does the Volt make you faster?
As in previous posts (
Shoe Advice
), it's more about the right shoe for your foot type. If the colour makes you
feel
faster, maybe. Otherwise, get what feels best for you, and don't worry about the flash.
Let's see what happens in Rio 2016, when the shoe is on the other foot and Nike becomes the official sponsor and Adidas is sitting on the sidelines. Let the marketing games begin!
What do you think?
How much does marketing hype influence you in athletic purchases?
Let me know.